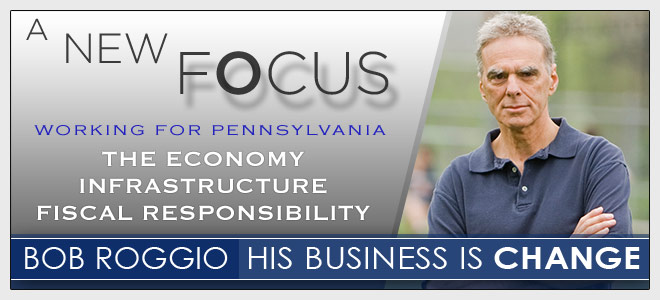 • • • "A smart and thoughtful Democrat," Roggio receives endorsement from PA's 3rd Largest Newspaper • • •
The Morning Call:
ROGGIO IN 6TH DISTRICT
- 10.27.2008
A New Direction
Vote for Roggio. Vote for Change.
Bob Roggio is not your typical politician. As a successful businessman for over 30 years, Bob Roggio helped to create over 600 jobs for Pennsylvanians, provided affordable health care for his employees, and took care of the bottom line.
When given the opportunity to sell the business to a company that would have eliminated the manufacturing jobs, Bob and his partners refused. The business was eventually sold to a company that built a new factory only 18.2 miles away, allowing all employees to keep their jobs.
Bob will strive to rebuild our economy and restore fiscal discipline and transparency to government. He knows how to create jobs. We must invigorate our economy by making smart, strategic investments in infrastructure, green jobs, and education.
Bob supports Barack Obama's plan to cut taxes for middle class families and provide assistance for homeowners and families who are struggling with rising energy costs.
Bob believes deeply in the power of American innovation. He will use that power to act boldly in the quest for clean, renewable energy and improved energy efficiency.
Bob will fight to bring our troops home from Iraq, safely, quickly, and responsibly, and in a manner that honors their accomplishments. We must work for the men and women who have served our country by funding Veterans' hospitals, facilitating job training for troops after they've returned home, and providing affordable education.
Bob believes that our government has moral imperative to make affordable health care available for all Americans. With a new kind of leadership, we are more than ready and more than capable of making this a reality.
To change Washington, we must change Congress.
Vote for Bob Roggio on November 4th.
Photos






More photos...
Show Your Support
Yard Signs!
| | |
| --- | --- |
| | Get your official Bob Roggio for Congress Yard Signs! |
Thank you for supporting our grass-roots
effort to give Pennsylvania's 6th District
a real voice for change in Washington!
Endorsements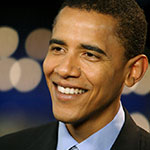 "I enthusiastically endorse Bob Roggio for Congress. We need leaders like Bob who are committed to challenging the status quo and bringing a new voice of change to Washington. I am proud to support his candidacy."
— Senator Barack Obama
Endorsements Page: Read what these influential supporters are saying about Bob Roggio...
Senator Bob Casey, Congressman Patrick Murphy, Congresswoman Allyson Schwartz